Cozy apartments

A very relaxing SPA

A place surrounded by nature
LIVE YOUR EXPERIENCE MORESTYLE
Live like a local staying in an apartment, a private space where you can relax and set off to discover Les Deux Alpes.
You'll feel right at home at the Morestyle Chalet and you can cook your own meals in your private kitchen. Take advantage of your balcony after a busy day, and immerse yourself in complete relaxation and well-being in the wonderful SPA / Wellness Center (FREE FOR ALL GUESTS) complete with everything you need to feel at the top.
Ready to go to Les Deux Alpes? You will be 7 minutes walk from the center of Les 2 Alpes, and 10 minutes walk from the start of JANDRI EXPRESS, which in 25 minutes will take you up to the Les Deux Alpes ski resort, between 3200 and 3600 meters of altitude. Free public parking offers a reliable place for your car and check-in is simple and immediate.
Whether you're planning a trip to explore your destination in detail, or you want to take it easy, Morestyle Chalet will be a great base for your adventure.
WELLNESS CENTER
After a day of sport, there is nothing better than being pampered by the bubbles, the sauna and the steam of our relaxing SPA center. (1 SLOT FREE for all guests)
SKI & SNOWBOARD LESSONS
Do you want to learn skiing and snowboarding or improve your style and level? At Morestyle, qualified instructors are ready to follow you at 360 degrees in your glacier experience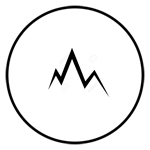 TEST SNOW/MASK 2023
Exclusively for MORESTYLECHALET guests, the possibility, totally FREE, to test the NITRO SNOWBOARDS 2023 boards and the OUT OF masks 2023
Morestyle Chalet Les Deux Alpes
The particularity of the structure is its composition, such as to allow all guests to enjoy their spaces in complete tranquility and to enjoy unparalleled privacy and well-being. Come to Morestyle to discover for yourself the fresh wonder and the essential relaxation of the mountain in summer.
Give yourself a break from the city routine by staying in a private apartment complete with everything you need for a quality vacation: your kitchen, your living room, your room, your balcony, your sacred space where you can immerse yourself completely in nature ... and not only!
On the ground floor, included in the price, you can dive into the bubbles of our jacuzzis with hot water or tone up your skin in the sauna or let yourself be pampered by steam from the hammam. Pay a visit to Les Deux Alpes ... you won't regret it!
GLACIER OPENING TO ALL FEDERAL ATHLETES
OPENING TOURIST RESORT
GLACIER OPENING TO THE PUBLIC (SKI-SNOWBOARD)
GLACIER CLOSING TO THE PUBLIC (SKI-SNOWBOARD)
CLOSING TOURIST RESORT (MTB / DH - PEDESTRIANS)
31, Route du Petit Plan, BAT A
38860, Les Deux Alpes
Follow us on Facebook

Follow us on Instagram